Let's talk Chiropractic marketing.  If you're like most Chiropractic practices these days, you've probably experimented with using different online tools to attract new patients.
Chiropractic Marketing Funnels – Basics
Most of you are probably quite familiar by now with the most elemental of online sales funnels. This is the "opt-in page," where you put up a little area on your website for people to give you their email address, and then you add them to your email list.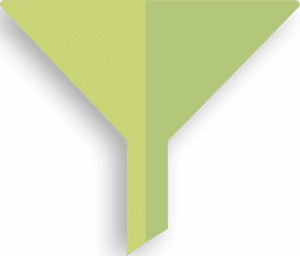 Some of you have auto-responders that automatically send out an email to the prospective patient immediately after they give you their email address and join your list.
Others of you have embellished these basic funnels with "ethical bribes" to entice people into giving you their email address.  So then you use "drip campaigns," i.e. a series of follow-up emails that get sent out over a period of time (days or weeks, usually), that attempt to build relationships, tell stories, or simply remind the prospective (or current) members about you and the valuable services you offer.
And a subset of you have started connecting together a whole series of components to attempt to reproduce the richer features of the systems used by the big players in your industry. For example, adding a lead pages account to handle your opt-in pages, and connecting that to, say, a mailchimp account.
For many, this can become quite cumbersome maintaining a number of systems. It requires handling multiple monthly invoices for them, making sure they connect together (and stay connected together!) and dealing with the reports each of them generate. And lastly, attempting to make some sense of all the disparate data.
Overall, this level of sales funneling can have mixed results at best, and often leaves plenty of money on the table, as basic funnels like these are simply not equipped to provide the features and actionable data intelligence you need to truly make a difference.
Enter the next level of sales funnels.
You've probably read several of our articles here at ChiroSecrets.com extolling the power of systems like Infusionsoft.  We are still users and fans of Infusionsoft.  For many businesses, Infusionsoft is an ideal choice.
There are up-and-comers, however, that are bringing such unbelievable value for the price-point, that we'd be remiss if we didn't tell you about them.    For the chiropractor that wants to "rule the roost" of digital marketing and sales funnels, and is willing to roll up their sleeves a little, have one of their staffers do it, or outsource it, hands-down, ClickFunnels is at the top of our list.
Members of our team firmly believe in this product. We're not only using it actively, but we plan on becoming Clickfunnels Certified as soon as they establish their certification program.
The sheer amount of value, features, and seemingly endless new additions the ClickFunnels team keeps introducing beg your attention.   The page-builder and email-builders are elegant and powerful. The "Backpack" system makes it easy to run affiliate programs. The jaw-dropping power and potential of their "Actionetics" email follow-up system is a profound game-changer.    There's a reason top-industry marketers are already on-board.
If you do nothing else,
go take advantage of this 14-day free trial link.
You deserve it.
(We'll definitely be covering Clickfunnels more in the coming weeks.)